Ukraine International Airlines Continues Fleet Upgrade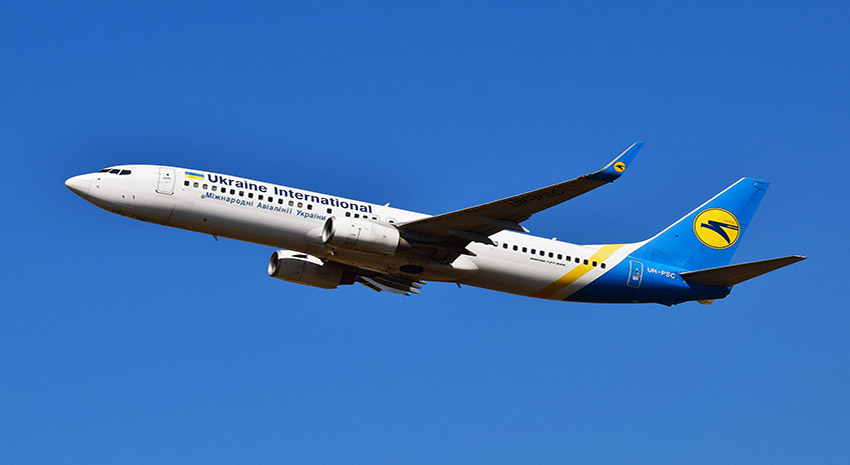 Photo: © Anton Volynets | Dreamstime.com
- November 30, 2018
Ukraine International Airlines continues its fleet renewal program with the retirement of its last Boeing 737-300 aircraft. Now, all the airline's medium-haul aircraft are 737 NextGen planes. The new aircraft accommodate 186 passengers across two classes. The aircraft appears on flights to and from Ukraine, Europe and the Middle East.
For long-haul flights, the airline added three 777-200ER aircraft to its fleet this year, to serve routes to the United States and Asia.
In addition to upgrading its fleet, Ukraine International Airlines is also the first Ukrainian airline to install aircraft winglets to reduce carbon dioxide emissions.
"UIA has flown the Classic Generation B737 aircraft since its inception in 1992. They were excellent and reliable aircraft and allowed the airline to grow into an international airline of the highest caliber. UIA is committed to keeping pace with technology and it's reflected in our flight renewal program," said Gregg Truman, general manager, North America, UIA. "Best of all, in early 2019, we will be adding three Boeing 737 MAX aircraft. It's important to realize that our fleet renewal program has reduced the average age of our Boeing 737-800 and 737-900 fleet to just over eight years old and the average age of our fleet, with the recent introduction of the B777-200ER, to just 10.5 years old. This gives UIA one of the youngest fleets in the region. UIA is proud to be the aviation leader in Ukraine and looks forward to flying these aircraft throughout Ukraine and around the world."