Wondering what 54,000-plus calories worth of gingerbread looks like? Colorado Springs, Colorado's, The Broadmoor can show you with its annual gingerbread display, now parked at the resort's main building mezzanine. Get your holiday engines into drive, as this year, the display isn't your traditional gingerbread house or building — it's a vintage car made of gingerbread and chocolate.
Inspiration for this year's design came from The Broadmoor's founder Spencer Penrose and his 1937 Flathead V-8 Cadillac Touring Car, first purchased to be part of the hotel's fleet of limousines to transport Broadmoor guests to and from the hotel and sightseeing excursions. The car will stay parked at the resort through New Year's Day. To check out more of the resort's historic collection and vintage vehicles, visit Penrose Heritage Museum. Julie Penrose's 1928 custom Cadillac limousine is on display there.
Today, Cadillac remains the official fleet of The Broadmoor and a Ride and Drive experience is available for overnight guests and members.
This year's gingerbread creation includes:
958 pounds of powdered sugar
475 pounds of flour
1,801 eggs
19 pounds of spices
200 pounds of granulated sugar
128 pounds of molasses
6 pounds of salt
164 pounds of dark chocolate
89 pounds of butter
3 pounds of baking soda
10 pounds of heavy cream
2 pounds of fresh yeast
160 chocolate bars
40 pounds of silver chocolate
1 dark chocolate steering wheel
6 sugar hubcaps
10 pastry chefs
2 carpenters
308 estimated hours
After taking in the gingerbread display's artistry, other holiday events and programming at the resort include gingerbread decorating classes for kids, holiday dining menus in all outlets, Wassail Tea service, culinary and beverage demonstrations, Breakfasts with Santa, the Classic Broadmoor Holiday Show and the resort's 12 Days of Christmas. The last runs Dec. 21–Jan. 1.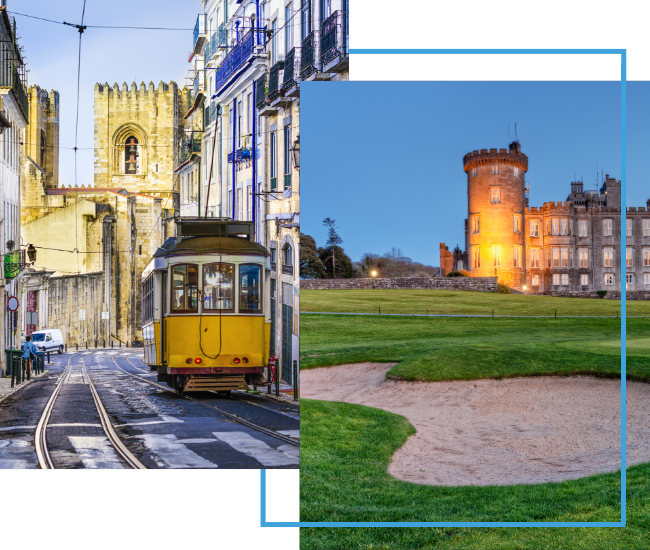 FX Excursions
FX Excursions offers the chance for once-in-a-lifetime experiences in destinations around the world.
Explore Excursions
For the first time in Olympic history, when the 2024 Summer Olympics kick off on July 26, 2024, they will not do so in a stadium. Instead of an Olympic venue, the entire city of Paris will become the Olympic stadium, hosting the games among monuments, on bridges and on the grounds of some of the world's most historic sites. The Opening Ceremony will take place on the River Seine, where athletes will drift along on a flotilla of boats as spectators wave them on from the quays and bridges throughout the city.
Sponsored Content
Embracing a life well lived often means embracing a life well-traveled. Every journey becomes a canvas for experiences that shape our lives and at the heart of every adventure lies the indispensable companion: quality luggage.
Hilton Istanbul Bosphorus launched a major reconstruction and redesign project in January 2023. Its completion date is set for 2025 to coincide with the 70th anniversary of the star-studded hotel debut, which took place June 10, 1955, after only 21 months of construction. Happily, the hotel will retain its urban resort ambiance, complete with its lush sprawling gardens and iconic pool.