The town of Salem, Massachusetts, may get a lot of attention come October and Halloween, but this year-round destination offers a full schedule of festivals perfect for any season.
"Salem offers rich and diverse programming throughout the year," said Kate Fox, executive director, Destination Salem. "Whether you want to research genealogy, celebrate the arts, dive into a documentary film, or chill out at the Ice Cream Bowl, there is something for all ages and interests."
You'll have to decide "witch" festivals fit your schedule, of course, but here's a quick sampling to consider (a full schedule can be found here):
Salem Arts Festival (June 2–4)
It's all there: painting, sculpture, photography, dance, film, writing, theater and more. Enjoy staged, outdoor performances; a street fair; indoor performances; and a gallery of juried artists' works.
Salem Farmers' Market (Through Oct. 12)
With roots dating all the way back to 1634, this popular marketplace showcases local farm products. The market is held in Derby Square every Thursday, 3–7 p.m.
North Shore Pride Parade and Festival (June 24)
This annual festival is in its fifth year and celebrates Pride with a parade and plenty of community unity, featuring local businesses, faith groups and area organizations.
Salem Heritage Days (Aug. 7–13)
It's fun, food, outdoor movies, live music and activities, including National Night Out and Ice Cream Bowl.
Salem Food Truck and Craft Beer Festival (Sept. 23–24)
Come hungry and treat yourself to an afternoon of sampling from the area's most-loved food trucks, plus both regional and national breweries.
Salem Haunted Happenings (Oct. 1–31)
That's right — it's Halloween in Salem, the location of the brutal 1692 witch trials. Now ranked as the world's largest Halloween celebration, events include parades, Family Film Nights on Salem Common, ghost tours, costume balls, haunted houses, dark and scary theater productions and plenty of live music.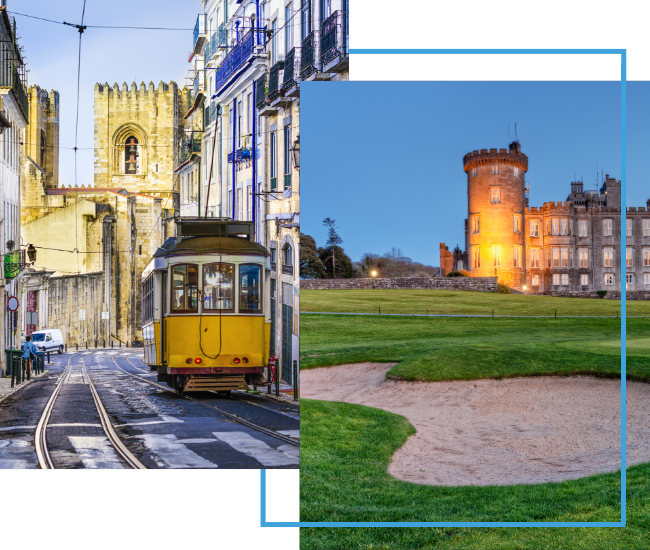 FX Excursions
FX Excursions offers the chance for once-in-a-lifetime experiences in destinations around the world.
Explore Excursions
Midway Atoll is the end of the Hawai'ian Islands, literally. This is the ultimate fate of these low, sandy islets ringing a lagoon: Eventually these last remnants of a once large volcanic island will sink beneath the waves, completing a story that began 1,500 miles away. Midway, though not easy to get to, occasionally features in cruise itineraries. Holland America Line's Westerdam offers a rare chance to glimpse the remotest of all the Hawai'ian Islands with a scheduled stop in October 2024. You can still see the relics of the famous World War II battle here as well as a million nesting albatrosses and other seabirds.
Sponsored Content
United Airlines is in the midst of a major initiative to modernize its fleet over the next several years. After first announcing the plan in 2021, planes fitted with United's signature interior are finally beginning to appear across the airline's narrowbody fleet of Boeing and Airbus planes. United flyers are sure to notice these enhancements from the moment they step on board: Each new or updated plane sports remodeled seats, seatback entertainment screens for everyone, Bluetooth connectivity and more, all adding up to a better experience on every journey.
For sightseeing, there is quite literally no other place in the world like Madagascar. Formed more than 150 million years ago when a chunk split off the supercontinent Gondwana, eventually creating the globe's fourth-largest island, Madagascar evolved in isolation, developing a unique ecosystem entirely its own. Up to 90 percent of all Madagascar's plant and animal species exist nowhere else. This is the only place to visit the natural habitat of proto-primate lemurs; the multifingered aye-aye; the catlike fossa; spindly baobab trees; and the multiple exotics found in the unique rain forests, dry deserts, high plateau, coasts and island ecosystems of what is dubbed "the eighth continent."