As the southern end of Los Angeles' downtown, City Market South is in the midst of its renaissance. So is Rossoblu, chef Steve Samson's ultimate love letter to his Italian roots and childhood memories of Bologna and Emilia Romagna. In its original incarnation, Rossoblu made its mark for being the next best thing to a trip to Northern Italy, thanks to its handmade pastas, in-season produce and ambitious in-house butchery and salumi program. Like many noteworthy Michelin Star and award-winning restaurants throughout Italy, Samson's menus garnered kudos for taking the time-honored elements of regional Italian cuisine and bringing them into the 21st century.
In a similar fashion to destination restaurants in Italy's major cities, the warehouse-chic space is open, warmly lit and artfully adorned. After passing through a perennially festive outdoor patio, guests are drawn in by the aromas and activity wafting from its open-concept kitchen. The underground is equally lively, anchored by a private dining-wine cellar space that peeks into Sampson's signature pasta workshop and butcher area. I can vouch for this, as this space was used for a media preview for the forthcoming "Willamette: the Pinot Noir Auction" set for April 4 in Newberg, Oregon.
While some private dining rooms at destination Italian restaurants feel like a separate annex, the décor and food served here has a nice continuity with the action and ambiance upstairs. The Rossoblu Bread Basket, with a trio of spreads and a sampler of Sampson's salume, nicely woke up the palate for the featured Willamette whites. With the arrival of progressively stronger reds, we enjoyed grilled pork meatballs and Swiss Chard Erbazzone Tartlet before moving on to the Squash Risotto adorned with pumpkin seeds and Nonna's Tagliatelle al Ragu Bolognese. For the heavy hitters among the vintages, our hosts chose Milk-Braised Pork Shoulder with caramelized cabbage and pickled cherries, sliced and sharable dry-aged prime beef ribeye and a gorgeous cheese plate in lieu of a sweet dessert.
Rossoblu's continued excellence is particularly poignant, considering the location caught fire during 2018's catastrophic fire season. Despite the loss, Sampson, wife Dina and partner Hans Luttmann used the loss to propel themselves to higher levels of quality with food and service. The restaurant re-opened December 2018 in phoenix-like fashion and thrives today in a way that not only captures Samson's original mission but also a dolce vita ambiance that makes it a wonderful spot for business lunches, private group dinners and date night, much like its counterparts in Northern Italy. With the events taking place in Northern Italy and Los Angeles at press time, it is comforting to know Rossoblu's authentic contemporary Italian dining experience is ready to bounce back along with the rest of us.
Rossoblu
City Market South
1124 San Julian St.
Los Angeles, CA 90015
tel 213 749 1099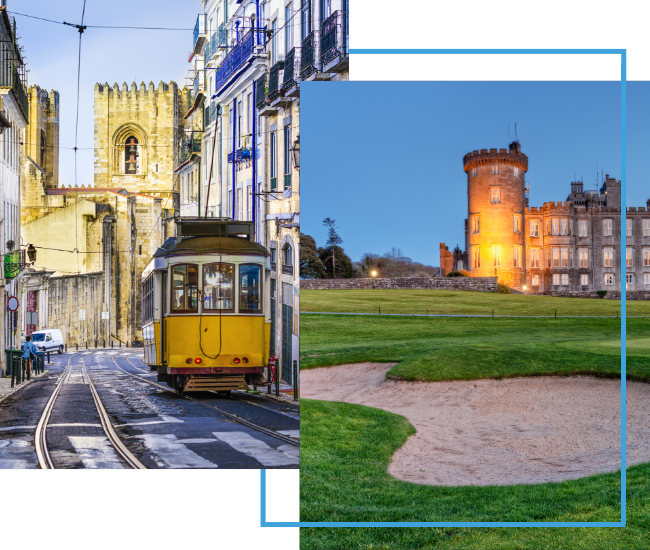 FX Excursions
FX Excursions offers the chance for once-in-a-lifetime experiences in destinations around the world.
Explore Excursions
Pleasant weather, autumn foliage and vibrant flowers are among the many delights awaiting nature lovers at botanical gardens and arboretums across the United States. However, some of these green spaces take on additional color this month and through Halloween when enterprising gardeners, landscape architects, management and other creative minds cast a spell with themed environments running the gamut from spooky to utterly bewitching.
Sponsored Content
United Airlines is in the midst of a major initiative to modernize its fleet over the next several years. After first announcing the plan in 2021, planes fitted with United's signature interior are finally beginning to appear across the airline's narrowbody fleet of Boeing and Airbus planes. United flyers are sure to notice these enhancements from the moment they step on board: Each new or updated plane sports remodeled seats, seatback entertainment screens for everyone, Bluetooth connectivity and more, all adding up to a better experience on every journey.
For travelers who love all things autumn, Crystal Springs Resort, New York City's closest destination resort, features special offers and experiences to meet the demands of everyone's fall bucket list. Located only 80 minutes outside New York City in Sussex County, New Jersey, Crystal Springs Resort offers a quick getaway to enjoy fall foliage. Are any of these new offers or experiences on your bucket list?