Although Savannah is already a popular travel destination, the new Plant Riverside District will draw more travelers to the destination. Plant Riverside District is the newest, most exciting destination for dining, shopping and live entertainment.
There will be a grand opening celebration Nov. 18–20.  The event will take place along Savannah's historic riverfront at 400 W. River St. All events are free, open to the public and will celebrate the official opening of JW Marriott Savannah Plant Riverside District.
The three-day celebration kicks off Nov.18 at noon with the grand opening of Georgia Southern University's new "The Great Gretsch Sound!" exhibit at District Live. This permanent display of drums, guitars and music memorabilia highlight 135 years of Gretsch instruments presented through a special partnership between Fred and Dinah Gretsch School of Music at Georgia Southern University and The Kessler Collection.
Free live music, mini golf and family-friendly entertainment will continue throughout the afternoon and into the evening. Later that night, District Live presents "The Johnny Mercer Experience," a stunning cabaret-style show that will take place on Savannah native and famed songwriter Johnny Mercer's 112th birthday.
For Friday's activities, The Kessler Collection's Chairman and CEO Richard C. Kessler and Plant Riverside District architect Christian Sottile will lead a free lecture about the creation of Plant Riverside District at 11 a.m. Guests can expect a special performance by the Christian Tamburr Trio, a magic show by David Jowers and former Georgia Power CEO Paul Bowers will ceremoniously light the Electric Moon Tower while discussing the early years of power in Savannah. The night will end with a free concert by the Equinox Orchestra in Martin Luther King, Jr. Park.
From 2:15 to 3:30 p.m. on Friday, Savannah artist Amiri Geuka Farris will create an action painting on Pavilion Stage. Finished work will be sold at the upcoming Savannah Christmas Market Plant Riverside District. Proceeds benefit a local children's fund to provide holiday gifts.
Lastly, on Saturday, the celebration will continue with Plant Riverside District Passport to Discovery, a free family-friendly adventure exploring the dinosaurs and geodes hidden throughout Plant Riverside District. Later, join a free presentation by paleontologist Dave Trexler. Grand Bohemian Gallery artists will participate in a Plein Air Paint Out at Myrtle & Rose. Artist Mariyah Sultan will entertain guests with a live performance painting with violin accompaniment by Marta Richardson.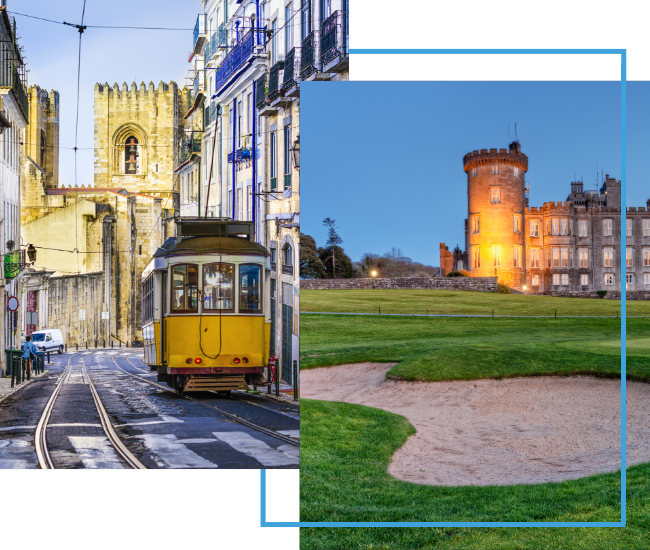 FX Excursions
FX Excursions offers the chance for once-in-a-lifetime experiences in destinations around the world.
Explore Excursions
As a peripatetic traveler, I am always trying to balance the pleasures of dining well with a life-long challenge to control my weight. It's not always easy, because I consider tasting typical, authentic regional dishes among the highlights of most journeys, and those foods are rarely known for "healthful" rankings! So, I started staying at spas way back in the 1980s — before they were ubiquitous — because meals were assured to be pure, clean and wholesome.
Sponsored Content
The Islands of Tahiti offer a range of captivating activities for travelers with diverse interests, from hiking to breathtaking waterfalls, riding horses on secluded beaches; swimming with sharks; or immersing in Polynesian culture through traditional dance, music and art. For watersports enthusiasts, the crystal-clear lagoons offer exhilarating experiences like surfing, kiteboarding and paddleboarding. And if you're looking to relax, the pristine beaches, overwater bungalows and tropical sun offer the perfect setting. With 118 islands and atolls to explore, island hopping is an excellent way to experience the full diversity of The Islands of Tahiti. With its blend of adventure, culture and relaxation, The Islands of Tahiti offer a truly unique travel experience.
Flying to the paradise of Turks & Caicos has never been easier thanks to many new, non-stop flights across three airlines to the destination. Southwest Airlines, Delta Air Lines and Virgin Atlantic Airways all announced new flights, allowing travelers to visit this dreamy destination.