On Sept. 8, the region south of Marrakech, Morocco, and five other provinces in the area suffered a 6.8 magnitude earthquake. The earthquake reduced villages to rubble, leaving many without homes, food, water or electricity. And, as of Sept. 12 reporting, the death toll has reached 2,900, with more than 5,000 wounded.
The earthquake also left several key heritage sites damaged. The Koutoubia Mosque and Kharbouch Mosque both suffered damage, the latter enduring nearly total destruction of its minaret. Much of the city walls of Marrakech also collapsed, while sources report the city's ancient Jewish quarter, the Mellah, also saw some historic homes suffer severe damage.
As search and rescue teams worked to save those trapped after the initial earthquake, a 2.9 aftershock struck the region just two days later on Sept. 10. Rural villages faced the worst damage, and rescue efforts prove hardest for these communities due to their locations in mountainous regions now covered by rocks from the earthquake.
The earthquake is the strongest to hit Morocco in more than 100 years. It was reported tourists and residents queued up to donate blood to the injured. But even those not in Morocco can help the region during this difficult time.
There are many ways to help:
Banque Alimentaire
Founded in 2022, this organization gathers food from donors and distributes it to people in need through more than 200 Moroccan associations. The organization aided in the distribution of food during the Al Hoceima earthquake in northern Morocco back in 2004. Donate to Banque Alimentaire here.
IRFC and Morocco Red Crescent
The International Federation of the Red Cross teamed up with the Moroccan Red Crescent to assist in rescue operations. The partnership also offers first aid and psychosocial support. Donate to IRFC here.
International Medical Corps
This global humanitarian organization is currently working with the World Health Organization to send medical supplies and units to Morocco. The organization has a list of international health care specialists on call. Donate to Internaitonal Medical Corps here.
High Atlas Foundation
Based in Morocco, this U.S. nonprofit organization is currently providing water, food and housing to families in the High Atlas Mountains, one of the areas greatly affected by the earthquake. The organization also works to provide long-term restoration and rebuilding. Donate to High Atlas Foundation here.
World Central Kitchen
This global organization uses helicopters and off-road vehicles to reach communities affected by the earthquake, providing food to those affected. The organization offers sandwiches, fruit, water and more via food trucks and kitchens. Donate to World Central Kitchen here.
Do you plan to provide aid to the victims of the earthquake? Tell us your thoughts. Email us at [email protected]. Please include your full name and location.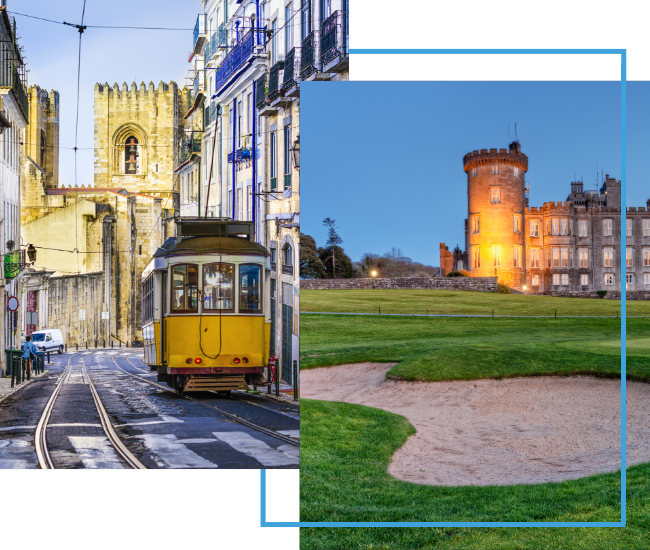 FX Excursions
FX Excursions offers the chance for once-in-a-lifetime experiences in destinations around the world.
Explore Excursions
More than 22 million visitors pour into Bangkok each year, adding to the roughly 11 million residents of the Thai capital famous for its bustling streets. Packed with food carts, markets and cultural spectacles, life in Bangkok is unusually defined by its vibrant street scene, both day and night. That means you don't necessarily need a solid plan when heading out on any given evening.
Sponsored Content
Don't risk losing all the money you've spent if you must cancel your trip at the last minute. Allianz Travel Insurance can give you:
As first-time restaurateurs, but with plenty of hospitality-related experience, Ria and Kevol (Kev) Graham were not entirely comfortable opening their first restaurant in the Brooklyn neighborhood of Williamsburg, where several upscale restaurants and 5-star hotel dining is just a block away. And to make matters worse, they opened in July 2020, when New York City was in the middle of the COVID-19 pandemic.