SEOUL IS KNOWN FOR KIMCHI, karaoke, Korean barbecue and jjimjilbang (Korean sauna). Its up-to-date, energetic and fun-loving residents work hard and play hard; and while they are almost always up for a night on the town, when it comes to business they can be shrewd and savvy.
It's no surprise Seoul boasts a considerable reputation as a first-class MICE destination given its ever-growing infrastructure and highly advanced facilities for all sizes of meetings, incentives, conventions and exhibitions. Its convenient location, award-winning Incheon International Airport, sizable and sophisticated complexes and state-of-the-art technology all add to its appeal. It also boasts a transportation system that includes a modern 18-line subway connecting every corner of Seoul — with signage, maps and announcements in English — plus an extensive bus system and taxis with free interpretation service.
The city offers venues to fit almost any MICE event, big or small, formal or casual. Planners will appreciate working with the Seoul MICE Alliance, the public-private corporation operated by the Seoul Metropolitan Government and Seoul Tourism Organization to expand the city's MICE industry. The organization started with 47 members in 2010 and now boasts 260.
As far as venues go, COEX Convention and Exhibition Center, established in 1979, hosts a yearly average of 200 exhibitions and more than 2,000 separate meetings. COEX meeting facilities consist of four main exhibition halls and 54 dividable meeting rooms. The complex also includes three 5-star hotels, Asia's largest shopping mall, three multinational office skyscrapers, two top theaters and the city's only airport terminal.
Located in Gangnam, SETEC comprises three exhibition halls and four meeting rooms with 51,279 square feet of floor space that can be configured to accommodate the demands of various functions, specialty exhibitions, expos, international meetings, events and performances. It is also fully equipped with a wide range of annex and support facilities.
The aT Center, a cultural and recreational venue, features exhibition and conference spaces fully equipped with state-of-the-art audiovisual systems and storage for any type of meeting, conference, seminar, banquet, performance or exhibition. A simultaneous interpretation system is also available.
The conference hall at the AW Convention Center can host large events such as international conferences and receptions, business seminars and small conferences. The Grand Ballroom, with a capacity of 2,000 guests, offers customized banquet services and the latest sound and lighting systems.
While scores of downtown hotels offer space for business meetings, four of the biggest and most popular are the Best Western Premier Seoul Garden Hotel, Stanford Hotel Seoul, Hotel Prima Seoul and Belle-Essence Seoul Hotel (the former Renaissance Seoul Hotel).
Seoul doesn't rest on its laurels when it comes to improving and expanding its MICE reputation. On Aug. 28, 2017, COEX hosted the Seoul MICE Trade Show in order to boost the Seoul MICE industry by providing business and networking opportunities for cooperatives and Seoul MICE Alliance members and to ultimately attract more MICE business. A total of 215 people — including 58 from 39 cooperatives, 136 from 70 SMA organizations and 21 from four sponsor groups — attended this event. For this special event the Seoul Metropolitan Government, Seoul Tourism Organization, Korea Tourism Organization, COEX and Seoul MICE Alliance worked together to host programs such as sharing successful MICE case studies, introducing MICE support programs and providing business consultations to promote the Seoul meetings industry.
Seoul even offers special-interest tours for visiting event participants who have a little down time. A Sustainable Energy tour visits the city's major energy facilities and public information centers. The Seoul on Screen tour takes a close-up look at Korea's cultural content industry with a focus on video archiving, broadcasting and the broad-spectrum applications of digital video content actively in use today. And the IT Industry Tour explores the future of communications technology by visiting the brand exhibition centers of KT, SK Telecom and Samsung, local leaders in the field.
UNIQUE VENUES
A must-see attraction in Seoul, The National Museum of Korea serves as the nation's main cultural and historical repository, preserving and exhibiting items from prehistoric times to the early 20th century. It is also one of the most impressive venues for MICE events and offers both indoor and outdoor space for conventions and receptions.
museum.go.kr
Who would think of hosting a MICE event at a post office? Going beyond the capabilities of a regular post office, the Seoul Central Post Office makes comfortable and efficient conference rooms and reception halls available for a wide variety of functions. And it offers three-language simultaneous translation equipment.
koreapost.go.kr
With venues in 70 countries, Hard Rock International is one of the most globally recognized companies. While generally known for being a hip restaurant decorated with music-related memorabilia, Hard Rock Café Seoul can host any event or conference from a small group to a larger party of more than 300 participants. On top of Korean hospitality, a multinational staff can provide the service in various languages suitable for global events.
hardrock.com/cafes/seoul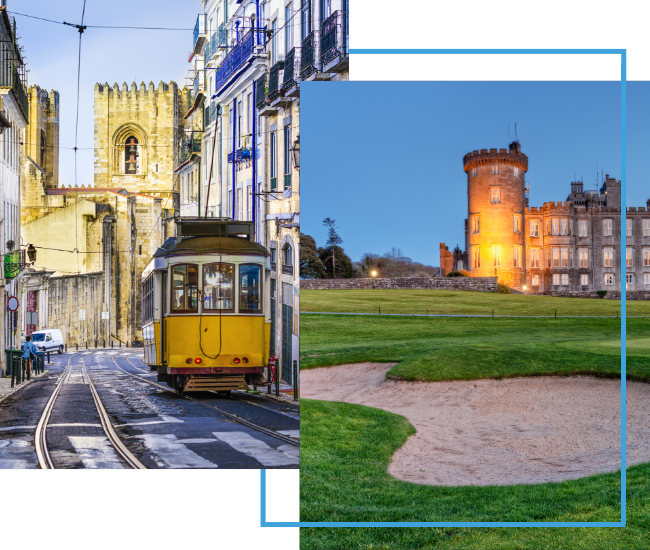 FX Excursions
FX Excursions offers the chance for once-in-a-lifetime experiences in destinations around the world.
Explore Excursions
A new and expanded campus at the Buffalo AKG Art Museum has been completed, reopening this summer and featuring new architecture designed by the architectural office of OMA New York, led by partner Shohei Shigematsu and project architects Lawrence Siu and Paxton Sheldahl, with Cooper Robertson (executive architect). The new expansion includes the Jeffrey E. Gundlach Building and extensive renovations to existing buildings. A $20-million commitment from New York State and Governor Kathy Hochul helped fulfill the expansion's budget and completes the $230 million capital campaign, the largest campaign for a cultural institution in the history of Western New York State.
Sponsored Content
From the moment you step onboard Air Tahiti Nui's Tahitian Dreamliner, you will be transported to The Islands of Tahiti. The French Polynesian carrier considered every detail to awaken its passengers' senses, creating the feeling you are already on the Islands while 30,000 feet in the air.
Ever since opening in 2021, Nobu London Portman Square has served as the focal point for many gatherings, stays and experiences. This fall the hotel's Nobu Bar adds four more reasons to visit with an exciting array of offerings, menus and events.