Japan's third-largest city is known for its distinctive food and drink culture as well as a rich sense of history and plenty of shopping opportunities.
The city may lie only 250 miles west of the Japanese capital, Tokyo — just three hours by Shinkansen bullet train — but Osaka exudes a completely different feel. As a large port and commercial center, it has long served as a gateway to southern Japan and is known as the "nation's kitchen" thanks to its historic importance in the rice trade. It's also the culinary capital of Japan, with a massive tradition of eating out. Make sure you try the famous takoyaki, a kind of octopus dumpling topped with tempura scraps, pickled ginger and green onion. You can see the best the city has to offer on a foodie tour, where a local guide will take you around Osaka's hidden spots. No matter how strong your Google skills, you just wouldn't find some of these back-alley establishments yourself, so it's well worth the price. Check out tour operators Backstreet Osaka Tours, City Unscripted Osaka and Taste Osaka.
Osaka is also known for shopping, particularly American vintage fashion, so much so an entire neighborhood takes its name from the plethora of stores found there. Amerika Mura, or Amemura, proves a great place to spend time wandering around. You won't need a guide here as there is more than enough to keep you busy for an afternoon by yourself. It's central, too, so you may consider staying in one of the many hotels in the area. If you'd rather enjoy some Japanese retail therapy, check out stores from local brands such as United Arrows, Beams and Edwin.
Another option: Take a trip to the 16th-century Osaka Castle, one of the most famous landmarks in Japan. If you want to take a quick spin, opt for a self-guided tour, but those with an interest in history will benefit from a private guided tour. Sports fans visiting during the baseball season can take in a Hanshin Tigers game at Hanshin Koshien Stadium. Just don't get overexcited and jump off Ebisu Bridge into the Doton- bori Canal, as some fans have been known to do after their team wins.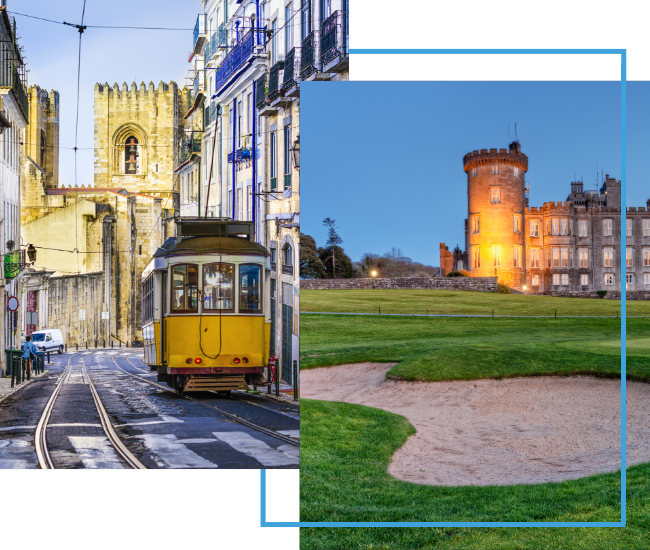 FX Excursions
FX Excursions offers the chance for once-in-a-lifetime experiences in destinations around the world.
Explore Excursions
There may not be snow in Los Angeles this season, but Waldorf Astoria Beverly Hills is certainly full of the holiday spirit, with Christmas, Hanukkah and New Year's events happening in the hotel's gorgeous event spaces.
Sponsored Content
Whether it's the people, the craic (fun) or the coasts, travelers always find something to love about the island of Ireland. What fills your heart?
Looking for fun things to stuff into the toe of a few holiday stockings? Here are some great choices: