Amid all the star spotting and traffic frustration, visitors to Los Angeles are likely to overlook opportunities to get out and explore the nature that backdrops all the glitz. Writer and Los Angeles resident Trevor Morrow wants to change that. Founder and guide at The Los Angeles Hiking Company, Morrow leads city visitors on treks along the winding paths in Griffith Park near the Griffith Observatory, all the while sharing tales and insider tidbits about the area. We caught up with Morrow on a sunny Los Angeles day, and followed him (breathlessly) up the path to the observatory.
Global Traveler: Your hikes contain a lot of great history and insider info. How do you think getting out and experiencing the hills helps visitors find a different Los Angeles rhythm?
Trevor Morrow: Whenever I visit a new place, I always try and learn a bit about its history, whether through online research pre-trip or by taking a tour or two when I arrive. I find knowing even the SparkNotes version of a destination's history or the chapter of its history that most interests me — especially hearing about a destination's lesser-known or unusual bits of history — helps me feel more connected to and grounded in a place for the remainder of my stay. This is what I hope to help people who hike with me achieve, and why I recommend taking a tour (like hiking with me in the Hollywood Hills), be one of the first things people do after arriving in Los Angeles.
GT: This path is steeper than it seemed from the parking lot.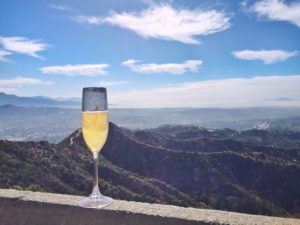 Morrow: Getting into the hills is an excellent way to achieve a sense of place in Los Angeles. From the top of a mountain overlooking the city, you'll better understand the size of Los Angeles, you'll get your bearings and you'll begin to see where the places or things you want to see are located. I like to call hiking with The Los Angeles Hiking Company a literal and figurative overview of the city, in that our mountaintop vantage point provides a bird's eye view, and my guidance and recommendations will help you better understand the city and go about your stay here more confidently.
GT: Do you have a personal favorite when it comes to a route and time of year to hike?
Morrow: Five times the size of Central Park and home to 53 miles of trails, Griffith Park has a hike for everyone. My favorite, however, and the one on which I guide my guests, is the Mt. Hollywood Trail from the Griffith Observatory to the summit of Mt. Hollywood. On my tours, a short portion of the hike includes a bit of a secret deviation off the main trail to capture some amazing photos.
To borrow from Goldilocks, this trail is just right. For avid hikers, it's an invigorating walk in the park, and for novice or occasional hikers, it offers a fun workout and a sense of accomplishment. But the main reason it's my trail of choice is for its show-stopping views and truly amazing photo opportunities of the Hollywood Hills, the Hollywood sign, the Downtown skyline, the Griffith Observatory and, really, the entire city of Los Angeles. In terms of a "hike with a view" in Los Angeles, it simply doesn't get any better.
GT: I see part of a cloud. Are we going to be rained on during the descent? I didn't bring an umbrella.
Morrow: Luckily Los Angeles is blessed with pleasant weather year-round, so whether it's January or July, we can be hiking in the hills while wearing shorts and a t-shirt. If I had to choose my favorite time of year to hike; however, I'd choose late winter into spring as the hills are greener thanks to wintertime's more frequent rain.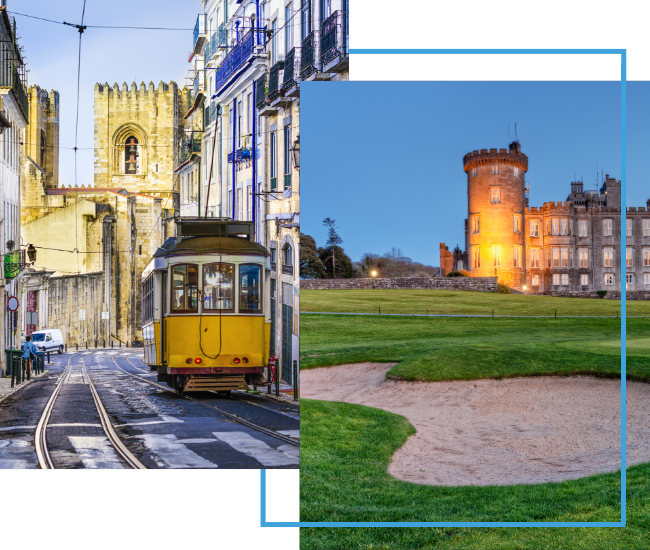 FX Excursions
FX Excursions offers the chance for once-in-a-lifetime experiences in destinations around the world.
Explore Excursions
As a peripatetic traveler, I am always trying to balance the pleasures of dining well with a life-long challenge to control my weight. It's not always easy, because I consider tasting typical, authentic regional dishes among the highlights of most journeys, and those foods are rarely known for "healthful" rankings! So, I started staying at spas way back in the 1980s — before they were ubiquitous — because meals were assured to be pure, clean and wholesome.
Sponsored Content
Filled with hidden treasures waiting to be discovered, Seoul invites travelers to unearth its many gems, and Seoul Tourism Organization is here to help travelers do just that. Through thoughtfully created initiatives like the Theme Tourism County Competition, Seoul Tourism Organization works closely with local districts to identify and showcase what makes each district unique and charming in all seasons.
Flying to the paradise of Turks & Caicos has never been easier thanks to many new, non-stop flights across three airlines to the destination. Southwest Airlines, Delta Air Lines and Virgin Atlantic Airways all announced new flights, allowing travelers to visit this dreamy destination.