When things run smoothly, the average traveler probably pays little attention to what's going on behind the scenes at their favorite luxury hotel. And that's the way it should be. But a quick look at the inner workings reveals a world of planning, training and execution that helps ensure a perfect stay.
Here are a few of the departments — and the people behind them — that help luxury hotels operate effectively and keep guests coming back.
FOOD AND BEVERAGE
Upscale hotels often aim to fashion themselves as hubs for culinary excellence. That takes creative vision as well as practical strategizing.
"The logistics and communications in a hotel of our size can sometimes be extremely challenging," said Philipp Pögl, food and beverage director at the 385- room Hotel Adlon Kempinski Berlin. "We usually employ more than 150 service staff and approximately 80 chefs while catering to an average of 1,400 guests per day in our F&B [food and beverage] outlets. Each staff member needs to be fully briefed and informed" — including about tricky issues like guest dietary restrictions, he noted.
According to Pögl, an increased interest in sustainability and locally sourced products influenced hotel menus."We source our eggs from an organic farmer with free-range eggs near to Berlin, and another farmer from the suburbs outside the city exclusively provides the hotel with cold cuts or our legendary Curry Wurst sausage," he said. "And to reduce food waste, since January 2020 we have been partnering with a company called TooGoodToGo. Through their app, we can offer our leftover sandwiches, cakes, breads and pastries at a discounted price after the closure of our outlets. We also provide area zoos with leftover bread to feed their animals."
The pandemic also affected F&B service, Pögl added, with innovations like mobile payment processing and plans to open the hotel's first "fast-food take away" restaurant.
Travelers often have specific dining preferences during the pandemic, agreed Chris Garvin, chef de cuisine, Galley, a restaurant at the Hilton West Palm Beach. "People are looking for experiences," he said. "Now more than ever, dinner is more than just a meal you enjoy. Our outdoor patio has been our biggest driver throughout the pandemic. People want the dinner experience but in the safest way. Based on some of these trends, we have expanded our outdoor patio seating area, introduced a Tapas Tuesday promotion — [because] people don't want to be sharing large plated apps — and reintroduced outdoor live music."
MAINTENANCE AND ENGINEERING
Every hotel's physical infrastructure demands constant attention — and even more so, perhaps, when the property is as historic as The Roosevelt New Orleans, a Waldorf Astoria Hotel first opened in 1893 as Hotel Grunewald.
"The first rule I learned the hard way is to never throw anything away," said Jeff Dennison, the hotel's director of engineering. "A broken piece of marble or a corner piece from a plaster baseboard will be needed in the future as a 'puzzle piece' for potential repairs. Keeping quick fixes out of your repair repertoire and staying loyal to returning finishes to their original condition is not only the right thing to do, it is in your best interest to retain the condition, textures, patinas, etcetera, moving forward."
Part of the job of engineering and maintenance, of course, is to make sure guests don't even realize how much work goes on in the background.
"Planning and anticipation are the key, and we are able to do this thanks to a dedicated team effort between engineering, front desk and our housekeeping department," Dennison said. "Flexibility for the engineering staff is paramount, and they need to be able to work any shift at any time."
Even 21st-century buildings have unique maintenance and engineering needs. In earthquake-prone Mexico City, for example, the Hilton Mexico City Reforma features modern architectural features designed to keep guests and staff safe.
"Hilton Mexico City Reforma was built with a system structure of reinforced concrete pillars that supports a concrete plate more than 60 inches in thickness," said Douglas Chacon, the hotel's regional director of engineering. "While not a system to absorb shocks from earthquakes, the system helps the building to move in only one direction and avoid a collapse in the event of an earthquake."
The system receives ongoing attention, according to Chacon, including daily and weekly building condition checks, water drainage and pillar adjustments."To ensure guests' comfort and to avoid disruption, we schedule our work and maintenance with guest relaxation in mind," he said, "steering clear of peak times of day for limited guest visibility and with a system where we do not have multiple maintenance activities happening at the same time."
FRONT OFFICE AND RECEPTION
The front desk is often the first point of contact for arriving guests, yet even this public-facing section of the hotel hides lots of behind-the-scenes activity.
At The Ritz-Carlton, Aruba, the people who work in the front office have titles — "ladies" and "gentlemen" — indicative of the brand's upscale approach to hospitality. "Aside from technical skills, the front desk leaders focus on teaching our ladies and gentlemen how to enliven the Ritz-Carlton culture," said Rachele Oduber, the hotel's front office manager. "They do this by reinforcing very specific tasks, behaviors and habits on a daily basis and by nurturing and inspiring the talent to create memorable experiences for each and every guest. This is what we call The Ritz-Carlton Mystique. Creating The Ritz-Carlton Mystique is more about how you make our guests feel and the memories you create than about the tasks that you perform."
To that end, Oduber said front office staff are well-equipped to connect guests with authentic local experiences. "We have provided our ladies and gentlemen with the opportunity to participate in the Aruba Certification Program in order to learn accurate and consistent information about Aruba's history as well as Aruba's landmarks, so that they are able to share their knowledge of Aruba with our guests," she explained. "They also use their knowledge and passion for our island to craft curated moments where our guests can experience our culture and all our local flavors."
In response to the pandemic, The Ritz-Carlton, Aruba offers more options for contact-free interactions using the Marriott Bonvoy mobile app. "Another service that has changed is that our guest relations ladies and gentlemen are no longer able to escort our guests all the way to their guestrooms or suites, as only one guest or one family may use the elevators at a time," Oduber added.
HOUSEKEEPING
While travelers often see the results of an effective housekeeping program, they usually aren't aware of what goes into preparing a pristinely inviting guestroom.
Appropriate staffing is crucial, according to Sandra Kleinow, executive housekeeper, Britannia Hotel, a member of The Leading Hotels of the World in Trondheim, Norway. "When we first opened after renovation in 2019, it was planned there would be one primary housekeeper and an assistant. But soon after we made a decision to promote several of our cleaners to assistant level, in order to ensure the quality of the others' work."
Kleinow said department staff members aim for consistency. "Our cleaners have a database of many photos which show the rooms as they should look, to ensure they look the same every time," she explained. "However, even the best cleaners will overlook some small detail if they are cleaning 10 rooms in a day, so we back each other up by providing checks on our work."
"What most guests probably never pause to consider is that we are not only cleaning in the background all day every day, but also there are several meetings throughout the day to ensure standards are being maintained," Kleinow said.
"The pandemic caused some changes [to] our routines," she added. "But not as much as you would think, because we already had such high standards in regard to cleaning and turning down rooms every day as standard. One initiative I came up with was to ask reception to ask guests to use the 'Do Not Disturb' sign at all times when they are in the room. This way, we do not come in to do the turndown service when they are in the room."
Indeed, as the hospitality industry evolves and prepares for the post- pandemic world, personal creativity and inventiveness is bound to play an ever-greater role in how hotels serve their guests.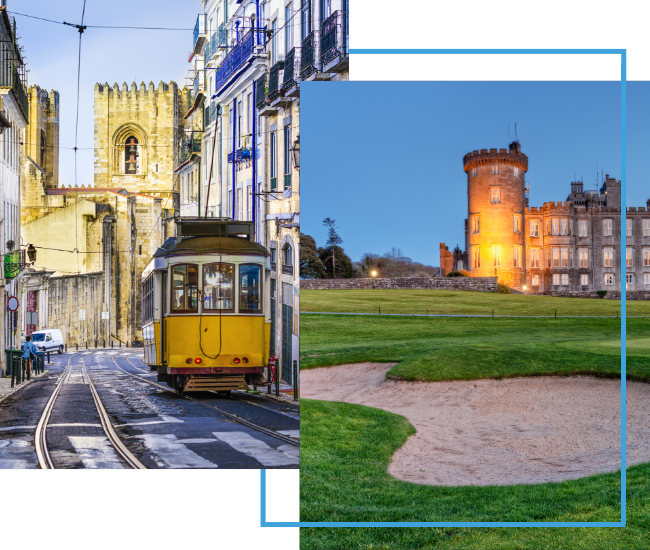 FX Excursions
FX Excursions offers the chance for once-in-a-lifetime experiences in destinations around the world.
Explore Excursions
It's time to start dreaming of your next trip. Here's some destination inspiration for you. Take a visual journey through these U.S. Christmas markets with us.
Sponsored Content
Embracing a life well lived often means embracing a life well-traveled. Every journey becomes a canvas for experiences that shape our lives and at the heart of every adventure lies the indispensable companion: quality luggage.
Everyone loves a good Christmas tree, but these iconic hotels around the world take it one step further with designer-styled trees illuminating lobbies and public spaces, wowing all who enter. From Lela Rose to Louis Vuitton, don't miss these ultra-luxury trees redefining tree decorating as we know it.