Walking into Four Seasons Hotel New Orleans with a friend, our eyes were immediately drawn to the 15,000 crystals seemingly floating over the hotel's Chandelier Bar, flanked with greenery. The aesthetic is captivating, and we made a note to join the buzzing scene for a cocktail or two during our weekend stay.
After settling into our lush corner suite — which we never wanted to leave — we explored the hotel, housed in what was originally the World Trade Center and International Trade Mart. Soaring 34 stories, the hotel's 280 guestrooms feature floor-to-ceiling windows with stellar views of the city or the Mississippi River below.
In a city known for food, the restaurants at Four Seasons Hotel New Orleans deliver. We started with a decadent brunch at Miss River, my friend and I diving into beignets and ham, blue crab au gratin, a crab meat omelet and sides of Anson Mills corn grits and Emily's Famous red beans and rice. Planning ahead for dinner the following night, we made reservations at Chemin à la Mer with panoramic views of the river and a menu featuring Louisiana flavors and dishes made with French techniques.
The hotel's proximity to the French Quarter, Warehouse and Arts districts and the Central Business District means all New Orleans has to offer is just steps away. After hours of walking and taking in the flavors, sights and sounds of the city, we returned to our suite at Four Seasons Hotel New Orleans. Donning our bathrobes, we absconded to the fifth-floor Pool Deck overlooking the river; the hotel boasts the largest pool in the city. Rather than plunging into the pool, we dip into the hot tub and make our evening plans.
Those evening plans delivered us right back to Chandelier Bar, where we took a seat off to the side so we could watch all the action. Studying the cocktail menu as if we were taking exams, I was intrigued by the hotel's version of a Hurricane, with Caribbean rums, lemon and passionfruit, but in the end opted for a classic French 75. Sipping our cocktails, my friend and I ordered a few bites. The bar menu at Four Seasons Hotel New Orleans exceeds expectations, and we enjoyed truffle fries with sea salt and a pimento grilled cheese to share. Once we'd had our fill of cocktails, food and people watching, we retreated back to our suite.
Our time in New Orleans drew to an end, and we both began planning our return visits to the Crescent City and Four Seasons Hotel New Orleans.
Four Seasons Hotel New Orleans
2 Canal St.
New Orleans, LA 70130
tel 504 434 5100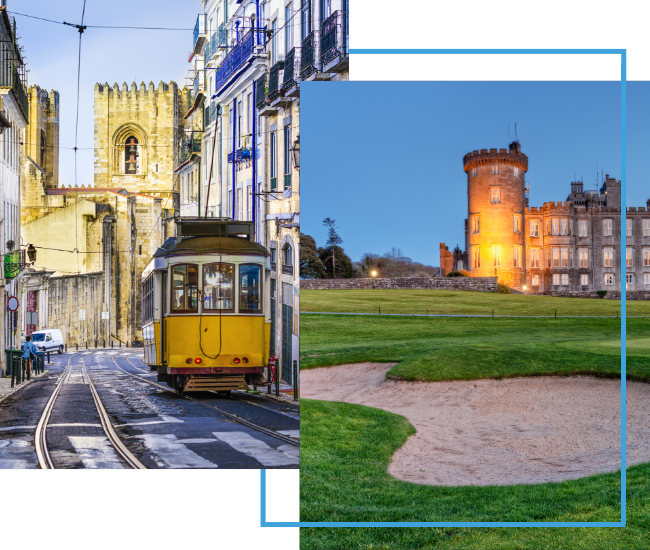 FX Excursions
FX Excursions offers the chance for once-in-a-lifetime experiences in destinations around the world.
Explore Excursions
Like other Angelenos working in the entertainment industry, Sacramento-native Brian Rodda found himself pivoting toward a new career during the pandemic. Prior to the lockdown, he worked in entertainment public relations, hosted a Hollywood red carpet web series and owned a marketing consultancy. When he was in Carmel riding out the situation, a friend encouraged him to take on a new real-life role as a culinary tour guide in the fashionable resort town as travel slowly returned.
Sponsored Content
Learning more about our readers' travel habits and preferences ensures Global Traveler delivers the content you desire. As the travel industry has adapted and changed over the last few years, it's more important than ever to connect. To best meet your short- and long-term travel content needs, please help us!
Red Savannah launched a new series called In the Footsteps of…, which debuts itineraries of well-known figures, the first being Coco Chanel. As Chanel No. 5 celebrates its 102nd anniversary this year, the travel company invites fashion lovers, history enthusiasts and admirers of Coco Chanel to experience the new itinerary, In the Footsteps of Coco Chanel. The experience allows travelers to step into the remarkable life of one of most iconic figures in the fashion world.