Eight miles north of Kuala Lumpur, among spooky limestone caverns scaled by chattering monkeys, sits one of the most significant Hindu shrines outside of India. Each year in late January or early February, close to a million Hindu devotees set out from Sri Mahamariamman Temple in Kuala Lumpur's Chinatown on a pilgrimage to the Batu Caves, a towering series of caverns dedicated to the Lord Murugan.
Officially discovered in 1878 by the American naturalist William Hornaday, the caves became a popular place of worship among Indian traders inspired by the spear-shaped entrance (Murugan, the lord of victory, carries a spear). Over time, thousands of Hindu statues and paintings were placed among the dark nooks and crannies of the cave complex — which can only be reached by climbing a flight of 272 steps — and a 140-foot gold statue of Murugan was added in 2006.
Though the caves are a popular year-round attraction, the late-winter Thaipusam Festival draws hundreds of thousands of Hindus from Malaysia as well as India, Australia and Singapore. Pilgrims adorned with racks of feathers and flowers, attached to their bodies by sharpened metal skewers, make the trek from Chinatown bearing the silver chariot of Lord Murugan. Attended by priests and chanting throngs, it's a colorful procession not to be missed.
From Kuala Lumpur Sentral, take the KTM Komuter train to Batu Caves station. Or hire a round-trip taxi tour for about $45. Admission to the caves is free.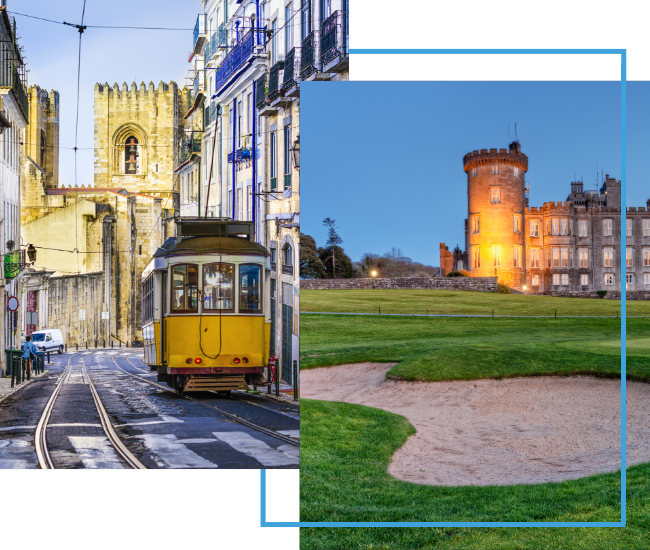 FX Excursions
FX Excursions offers the chance for once-in-a-lifetime experiences in destinations around the world.
Explore Excursions
Pleasant weather, autumn foliage and vibrant flowers are among the many delights awaiting nature lovers at botanical gardens and arboretums across the United States. However, some of these green spaces take on additional color this month and through Halloween when enterprising gardeners, landscape architects, management and other creative minds cast a spell with themed environments running the gamut from spooky to utterly bewitching.
Sponsored Content
Nashville's once-modest skyline continues to evolve as its luxury market grows. Lavish hotel properties are added to the landscape while acclaimed chefs stake claim in the robust culinary scene and premier cultural offerings round out the city's repertoire.
For travelers who love all things autumn, Crystal Springs Resort, New York City's closest destination resort, features special offers and experiences to meet the demands of everyone's fall bucket list. Located only 80 minutes outside New York City in Sussex County, New Jersey, Crystal Springs Resort offers a quick getaway to enjoy fall foliage. Are any of these new offers or experiences on your bucket list?