Shopping-inclined travelers to Copenhagen know where to head for the best in Danish fashion — straight to the heart of the city, to Strøget.
The largest shopping district is more than a pedestrian-friendly half-mile and is peppered with labels international shoppers are sure to recognize and covet: Prada, Louis Vuitton, Chanel, to name a few.
Just as delightful as the shops is the entertainment. Strøget is popular among street performers, including musicians, magicians and acrobats.
But for truly high-end finds, Strøget may just be a thoroughfare. "I would actually say that it's not on the actual Strøget you'll find the most interesting high-end Danish brands, but the smaller side streets to Strøget," said Henrik Thierlein, international press officer with VisitCopenhagen.com.
His favorite? Copenhagen's fashion district, Kronprinsensgade, located halfway down the Strøget side street of Købmagergade.
Here travelers will find a mix of Danish and international brands, plus a few strictly Danish gems. Stop by the first café in Copenhagen, Café Sommersko, Kronprinsensgade 6, to hash out a game plan for taking on the hip street. But if you're visiting on the weekend, either arrive at the café early or be prepared to wait for its famous Scandinavian brunch buffet.
"Try the Pariserbøf for lunch," Thierlein said. Although the name means "Paris steak," it's a typical Danish smørrebrød (open-faced sandwich). "And get a Danish microbrew from Jacobsen."
From Café Sommersko, head to a favorite shop among hip young Danes, Bruuns Bazaar, Kronprinsensgade 8 (women's fashion) and Kronprinsensgade 9 (men's fashion). Here shoppers will find simple, well-cut designs created by Danish brothers Teis and Bjørn Bruun. Think clean and modern street wear.
For ultra-trendy garb, head to Stig P, Kronprinsensgade 14. Featuring cutting-edge fashion, bright accessories and leopard-print stilettos, Stig P is casual chic.
After all of that modern design, steep in history at Perchs Tea Room, Kronprinsensgade 5, the oldest teahouse in Copenhagen. Be ready to relax as you browse more than 150 teas, cakes, scones and finger sandwiches. Founded in 1835, the tea room is a step back in time, with quality teas measured on scales and décor echoing its original era. And absolutely no coffee allowed.
You might feel ready to take on the rest of Copenhagen's sights, shopping accomplished, after the tea ceremony. But wait.
"Nobody leaves the country without having tasted the Danish chocolate brand Summerbird, [Kronprinsensgade 11]," Thierlein said.
The handmade chocolates are created with marzipan of three-quarters Valencia almonds and one-quarter sugar. Made without preservatives or additives, the chocolate is completely fresh. We recommend trying either the sommerfugi (butterfly-shaped marzipan covered with dark chocolate) or the flødeboller (cream puffs of marshmallow and marzipan crust coated in fine chocolate). Oh, just have both.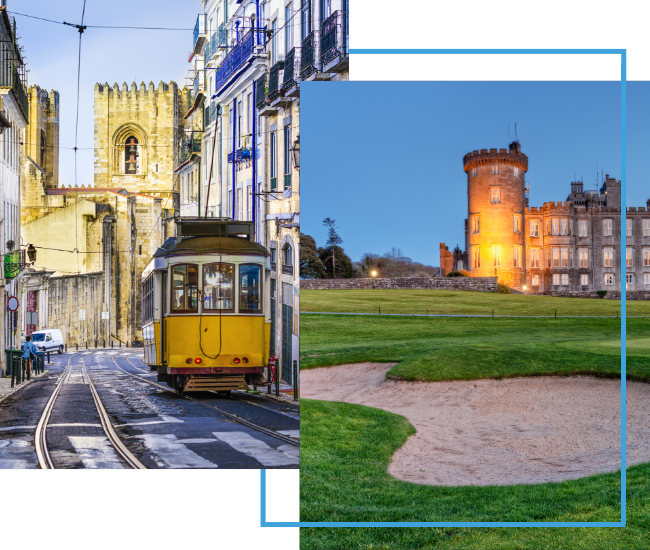 FX Excursions
FX Excursions offers the chance for once-in-a-lifetime experiences in destinations around the world.
Explore Excursions
More than 22 million visitors pour into Bangkok each year, adding to the roughly 11 million residents of the Thai capital famous for its bustling streets. Packed with food carts, markets and cultural spectacles, life in Bangkok is unusually defined by its vibrant street scene, both day and night. That means you don't necessarily need a solid plan when heading out on any given evening.
Sponsored Content
Exclusive Sailing with Global Traveler
As first-time restaurateurs, but with plenty of hospitality-related experience, Ria and Kevol (Kev) Graham were not entirely comfortable opening their first restaurant in the Brooklyn neighborhood of Williamsburg, where several upscale restaurants and 5-star hotel dining is just a block away. And to make matters worse, they opened in July 2020, when New York City was in the middle of the COVID-19 pandemic.