On Dec. 31, 1999, the United States officially handed control of the Panama Canal to the Panamanian government, ending a long saga that started a 150 years earlier. American dominance over the Canal started to lessen in 1978, when the United States and Panama approved the Torrijos-Carter Treaties.
Beginning in 2000, despite U.S. fears Panama may have trouble controlling and protecting this major shipping channel, Panama took over the entire Panama Canal operations, and the country started using some of its huge revenue from shipping fees to support major downtown Panama City building projects. For the city hotels that opened just prior to or after the Canal's change of hands, the timing was a godsend.  In addition, after UNESCO designated the city's Casco Viejo District a World Heritage site in 1997, a flurry of revitalization projects also began to take shape in this part of the city, just a few minutes' drive from the downtown Financial District. Founded in 1519 by conquistador Pedrarías Dávila, Panama's Old City is the oldest European settlement on the Pacific coast of the Americas.
Bristol Hotel Panama City opened in 1997 as the first modern business hotel in Panama City. At the time, the hotel had just 56 rooms, one small restaurant and a bar. But with Panama's new ownership of the Canal, a new influx of international business travelers and real estate developers were now stopping in Panama City for deal-making and planning new projects.
During this period, Bristol Hotel thrived, expanding over the years to add a new lobby, additional guestrooms (now 130) and artwork from more than 100 Latin American artists. Today, the property offers beautiful upgraded furnishings, Italian marble bathrooms and free daily rum tastings. The hotel continues to attract many leisure travelers, as well.
Of course, after 23 years of fully operating the Canal, Panama's capital city enjoys a booming tourism industry.  Downtown hotels that have since opened include Waldorf Astoria, Le Meridien, InterContinental Miramar, JW Marriott, Hard Rock, Radisson Decapolis and, the most recent, Sofitel Legend Casco Viejo, opened in early 2023.
Today, the skyline of Panama City looks very much like downtown Miami, with dozens of white, residential and corporate towers overlooking the blue waters of Panama Bay; palm trees lining the busy boulevards; and trendy new restaurants and cafés offering Latino cuisine and music. Like Miami, the humidity levels in Panamá City can be oppressive, but with the U.S. dollar as local currency (as well as the Panamanian balboa), and a shared time zone with Miami, many American tourists, business executives, retirees and expats are discovering the tropical lifestyle, affordability and friendly tax laws that may await them in Panama City, just three hours non-stop from Miami International Airport.
Situated in the heart of Panama City's Financial District, Bristol Hotel provides easy access to the city's top attractions like Casco Viejo, the Panama Canal and Biomuseum, as well as nearby restaurants, cafes and beaches. The hotel offers 10,000 square feet of event space for local social events and international conferences, as well as a full-service spa and gym on the 25th floor with stunning views of the city; an outdoor lap pool on the fifth-floor terrace; and modern Panamanian fusion cuisine at SalSiPuedes restaurant, named after one of the city's 18th-century food markets.
Bristol Hotel Panama City is a member of the Registry Collection Hotels brand and part of Wyndham's collection of hotels and resorts. Room rates begin at $189 and include breakfast.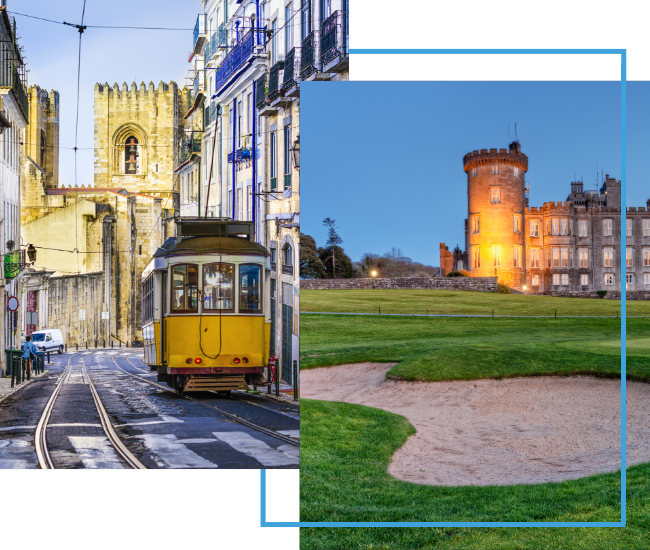 FX Excursions
FX Excursions offers the chance for once-in-a-lifetime experiences in destinations around the world.
Explore Excursions
For the first time in Olympic history, when the 2024 Summer Olympics kick off on July 26, 2024, they will not do so in a stadium. Instead of an Olympic venue, the entire city of Paris will become the Olympic stadium, hosting the games among monuments, on bridges and on the grounds of some of the world's most historic sites. The Opening Ceremony will take place on the River Seine, where athletes will drift along on a flotilla of boats as spectators wave them on from the quays and bridges throughout the city.
Sponsored Content
Learning more about our readers' travel habits and preferences ensures Global Traveler delivers the content you desire. As the travel industry has adapted and changed over the last few years, it's more important than ever to connect. To best meet your short- and long-term travel content needs, please help us!
Hilton Istanbul Bosphorus launched a major reconstruction and redesign project in January 2023. Its completion date is set for 2025 to coincide with the 70th anniversary of the star-studded hotel debut, which took place June 10, 1955, after only 21 months of construction. Happily, the hotel will retain its urban resort ambiance, complete with its lush sprawling gardens and iconic pool.