Word on the street is downtown Sarasota has a new after-hours lounge. Open every Saturday 10 p.m.–2 a.m., this authentic Mex-eclectic restaurant offers more than just the town's best margaritas. Owned and operated by Mitch Good and Matt Hess on the corner of North Palm Avenue and Main Street, El Melvin Cocina Mexicana is only five minutes from the famous Unconditional Surrender statue along Bayfront Park. Every first Saturday of the month, El Melvin delivers Tulum-inspired music with performances from top international DJs, exotic fire dancers and surprise entertainers. With capacity limitations, private V.I.P. tables are available for purchase.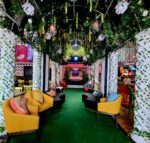 If you are anything like me, tequila makes every hour happier! El Melvin offers delicious tacos, appetizers and drinks on special 4–7 p.m., Monday through Friday, and all-day Taco Tuesday specials big enough to feed an entire group—pitchers large enough, too!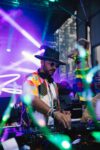 El Melvin has become a favorite spot for my friends. Captured within the heart of Sarasota, El Melvin is a restaurant during the day transformed by night, offering authentic Mexican cuisine in a modern environment that provides a fine-dining experience filled with life and culture. Please take my word when I say the margarita is the best in Florida!
— Christyn Pek, business development executive
FX Excursions
FX Excursions offers the chance for once-in-a-lifetime experiences in destinations around the world.
Pantone recently unveiled its color of the year for 2023. The highly anticipated announcement has become a tradition, each year introducing a new color to represent the coming year. In 2021, Pantone declared 2022 to be the color of Very Peri 17-3938, a blend of purple and blue. For 2023, Pantone's Color of the Year is Viva magenta 18-1750. A shade from the red family, this color represents a new signal of strength. Brave and fearless, Viva Magenta is rooted in nature and embraces joy and celebration.
Sponsored Content
Sweet tea. Soul food. Y'all. Sound familiar? Though these words and phrases are commonly associated with the South, it's understood in any language. If you're seeking a city abroad that will enchant you, capture your attention from start to finish and welcome everyone as family, we cordially invite you to visit Savannah.
The UNESCO World Heritage neighborhood of Balat rivals İstanbul's Old City for its historic significance, with an added splash of color. Its cobbled hilly streets boast a full rainbow of houses, cafés, restaurants and churches painted in pinks, reds, oranges, yellows, greens and blues — parts even surpassing my native San Francisco's steep, colorful corridors. The most vibrant stretch of homes, dating anywhere from 50 to 200 years old, runs along Kiremit Caddesi.