Last time I shared on my blog about my flight to Riyadh, Saudi Arabia, on a Lufthansa flight. And while that part of the journey was certainly memorable, the real adventure began once I touched down at King Khalid International Airport.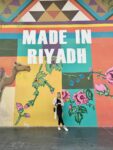 The World Travel & Trade Council conference did a great job facilitating all airport and convention transportation. Meaning, soon after I landed, made it through customs and retrieved my bag, I found a representative from the convention who led me to a private car to take me to my hotel. The car was stocked with refreshments and a welcome box from the convention including artisan dates. I would later find out dates are popular in Saudi Arabia, as I would be offered them everywhere I went.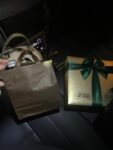 The Jareed Hotel was beautiful. It was located on the original "boulevard" in town (pretty much a shopping center here in the United States). My room was on the third floor and had a lovely presentation of snacks and water upon my arrival, as well as a note from the concierge. And, more dates, of course …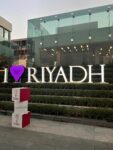 The first thing I did when I settled in was order minestrone soup from room service and take a hot shower using the waterfall faucet and products from the property.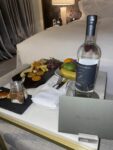 Throughout my stay in Riyadh, I had the chance to explore the hotel and the boulevard a bit more. There is no alcohol service in Riyadh, but I really enjoyed the mocktail bar on my floor of the Jareed. The bar was called The Living Room and had an extensive snack and mocktail menu to enjoy next to a TV on a couch or outside on the balcony. I loved its take on an espresso martini as well as the English Rose citrus drink.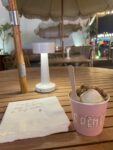 Some of the other restaurants and shops on the boulevard included a Five Guys burger joint, Starbucks and an ice cream shop called Crème. The boulevard was Instagram-able with murals and neon signs for a good photo op.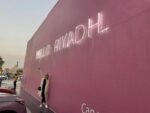 Something I found very interesting was the spa menu at the hotel. The mud bath caught my eye; however, for women to enjoy a swimming pool, they must travel to the other end of the boulevard to use the women-only pool, as the only in-house option was for men. This is quite normal in the Middle East but wasn't something I was used to. I never got a chance to use the women's facility, but I did take a peek in. I did appreciate how this separation made women feel comfortable in their swim gear.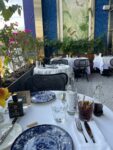 There is still so much to share, and I look forward to continuing to recount my once-in-a-lifetime experience. Thanks for the continued support.
— Haley Fogarty, advertising manager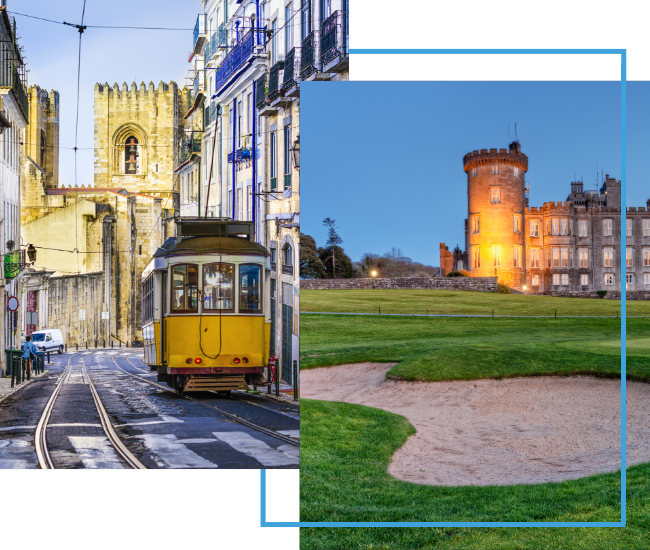 FX Excursions
FX Excursions offers the chance for once-in-a-lifetime experiences in destinations around the world.
Explore Excursions
One thing  surprising about the Prince Edward Island capital is its abundance of shops specializing in affordable, fashion-forward jewelry rendered in sterling silver, vermeil, 14K gold and semi-precious stones. Whether you prefer delicate pieces or bold wearable art, you can be assured the pieces for sale are inspired by the maritime island setting and, therefore, specific to the place where they are created. Here are a few shining, woman-owned examples:
Sponsored Content
The Saronic or Argo Saronic Islands of Greece call travelers to explore its seven small islands and islets brimming with history, natural sites and more. With most easily accessible by boat, the islands' proximity to ports of Athens make the Saronic Islands an ideal destination for those preferring shorter boat rides. In fact, trips from Athens ports to the islands take only between 10 minutes and two hours, depending on the island you choose, making them perfect for day or weekend trips. From Piraeus port, you can access Hydra, Spetses, Aegina and Poros directly. Come explore these stunning islands with us and find the inspiration to plan your next trip to these islands. Hydra Hydra town curves around a slope overlooking the Argosaronic Gulf like an amphitheater and is considered one of the most romantic destinations in Greece. Most unique to the island is its lack of vehicles. People on the island get around on mules and donkeys as well as water taxis, making for a peaceful and laid-back day. Hydra lies a two-hour ferry ride from Piraeus port in Athens.
Norway, a haven for visionary artists, architects and designers, showcases an exceptionally diverse array of cultural attractions. This year, the country commemorates exciting milestones and unveilings captivating enthusiasts of the arts, from iconic scenic routes to new museums to gallery openings. Up Norway features these new offerings in personalized itineraries catered to aesthetes.