Recently, my husband and I had to cancel this year's annual fall trek to Walla Walla, Washington, for the region's Fall Release tasting weekend, but we did manage to get in some local tasting at one of our favorite wineries. I enjoy visiting wineries in the late fall, when the crowds of summertime visitors have abated, the bustle of harvest and crush is past, and the vineyards have taken on the muted colors of the season.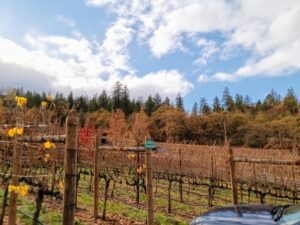 On two successive weekends we journeyed to Dancin Vineyards in nearby Jacksonville to meet out-of-town friends to sample the wines and tasty bites of this outstanding winery. Everything owners Dan and Cindy Marca do here is done with great care and deliberation, from the beautifully landscaped grounds and the Tuscan-inspired tasting room and terraces to the menu and the wines. The servers and staff, professional and friendly, provide a welcoming ambiance and a broad knowledge of the food and wines they serve.
We settled in to a table in the piazza, a space made comfortable on a chilly day with heaters and sliding glass walls to enclose the area, still allowing expansive views over the vineyards sloping away below us and the hills and mountains beyond.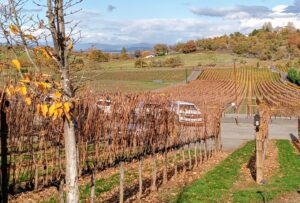 On our first visit we met with the daughter of some long-time friends and her three friends, none of whom had been to Dancin before. We therefore decided to order some of the wine flights to get the most out of our tasting experience. The menu offers a varietal flight (reds and whites) of five, one-ounce pours or a white or a Pinot flight, each offering three, two-ounce pours. You can also order a glass or a bottle of several of the winery's Chardonnays, Pinot Noirs, a Syrah or a Zinfandel, as well as a semi-sparkling Muscat and a Port-style sweet wine.
We sat, sipped, chatted and enjoyed our food for almost two hours in this relaxed atmosphere. We ordered up the signature Stuffed Mushrooms, so delicious with spicy Italian sausage topped with a Chardonnay cream sauce, Parmesan and a balsamic syrup — I could eat these all day.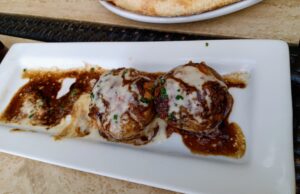 We also ordered the Formaggio Board, which offers plenty of house-made goodies: pickled veggies, candied walnuts, figs from the tree just off the terrace, an assortment of locally produced cheeses, artisan bread, buckwheat honey, an Oregon-produced Pinot salt and a nice grainy mustard. I also got my veggies in with a shared order of roasted Brussels sprouts generously dusted with Romano and ricotta cheeses and candied pecans.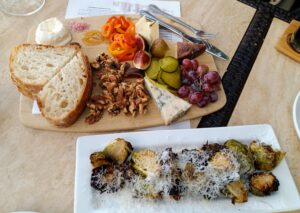 Our younger friends were delighted with both the food and the wine, and we were pleased to spend a great afternoon with them introducing them to one of our favorite places.
The next weekend we met up with friends with whom we'd shared the Dancin experience before. We started right off with an order of the Pane Caldo Flatbread, warm and savory with three cheeses and Italian herbs, while we dithered over our wine options. Harry and I were disappointed that our favorite tasting from the previous week, the 2019 Ballerina Pinot Noir, an all-Pomard clone, was already sold out (a lesson to buy what you like while you have the chance!). We opted instead for a bottle of another Pinot, the 2019 Melodia (Dancin plays off its name by titling all its wines with dance and musical terms), another great choice. We shared the bottle with our friends, while a few in the party also sampled from the tasting flights. In addition to sharing the cheese board again, Harry and I shared one of the seasonal pizzas — which boasted butternut squash, prosciutto, cider caramelized onions and toasted pumpkin seeds —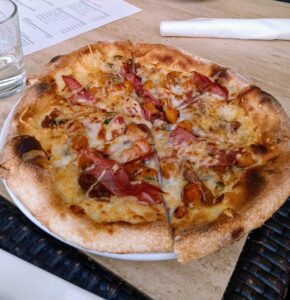 along with a refreshing celery root and apple salad tossed with an apple cider vinaigrette. Once again we enjoyed everything about our experience and time spent with friends.
Afterwards, we headed back to our cars alongside the nearly bare vines.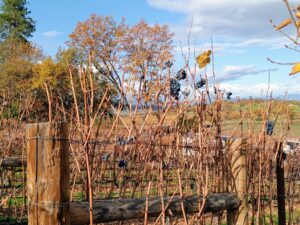 Such a different look from the lush green of early summer!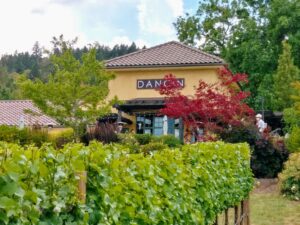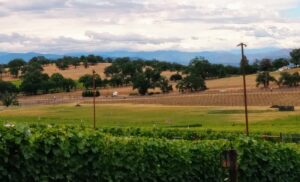 Here and there hung a few still-plump clusters of grapes, and we plucked a few berries to pop in our mouths.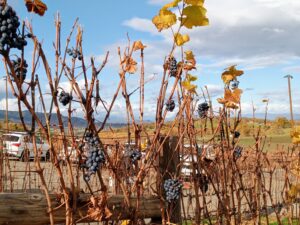 What a treat to be able to sample the fruit from vines whose bounty was even now developing into vintages we would be tasting in a few years!
— Patty Vanikiotis, associate editor/copy editor
FX Excursions
FX Excursions offers the chance for once-in-a-lifetime experiences in destinations around the world.
Raffles Hotel Singapore delights guests with curated, immersive experiences. Coming off a restoration in 2019, the iconic property welcomes back international guests with unique offerings.
Sponsored Content
The Global Business Travel Association's (GBTA) Convention 2021 will be unlike any other convention before it, as we come together in person for the first time since the business travel industry drastically changed and look forward to rebuilding and reshaping the future. GBTA Convention 2021 will bring all of us together to learn from experts and each other, in-person at Orange County Convention Center in Orlando, Florida, Nov. 17–19. The safety of our attendees is our top priority. View health and safety protocols.
The holidays are right around the corner and it's time to start thinking about gifts for your wine-loving friends. If you or someone you know is planning an upcoming trip to a wine region, check out Argaux. The all-women-operated and -owned online wine shop and educational platform offers a series of tasting sets to celebrate and introduce some of the best wine destinations. The Gaux-To Tasting Sets are perfect for travelers to experience the wine before they travel — or without having to travel.