For the second installment of "Where Did Maria Go?", I take you to one of California's most stunning national parks, Sequoia. Did you know the Sequoia redwood was named after Sequoya (a.k.a. George Guess, 1760–1843), a Cherokee man who invented a system of writing his people's language? Some internet sources say the word sequoia means "sparrow," but I also saw "hog," so I'll have to confirm with someone of the Cherokee Nation. Aside from my fascination with etymology, I love nature and the great outdoors. I am a proud National Parks passport holder and own a mug with the famous John Muir quote, "The mountains are calling and I must go."
The search for accommodations began with Airbnb, and as travel is surging, the prices were a tad bit too much for the adventure. My friends found available campsites, significantly more in the price range I like for national park adventures. You can also find lodging within the park if you plan far enough ahead of time. I have camped all over that park, even in Kings Canyon, and this time we stayed at Potwisha Campground, in the foothills area, so one of the first as you're driving into the park. This campground has Kaweah River running just at the periphery, so you have that refresher there; we enjoyed a few dips in there despite the cold water. It's nice to be close to the park entrance because you can make your way out for some local coffee, like we did when we discovered Sequoia Coffee Co.
Memorial Day Weekend was busy for the park, but this did not deter us. We got some great sights in near Giant Forest Museum trailhead and relaxed at Beetle Rock. The park recently opened up a new walkway called Big Trees Trail, a chill 1.3-mile loop great for those who want to feel like they're in nature but without the physical strain. We made our way to General Sherman Tree, where we got lucky and spotted a black bear. Did you know that by volume, General Sherman is the largest-known, living, single-stem tree on Earth? The Tree is estimated to be 2,300–2,700 years old. On our second full day, we ventured to Lodgepole Campground where we hiked up to Tokopah Falls. It's a longish trail and can get a bit difficult for some at times, so make sure you bring a water bottle with you and be patient with yourself. The walk is totally worth the effort as you can see from our photos.
I cannot recommend this national park enough if you're into unplugging for a few days to reset. Americans have a tendency to not explore their own backyard; and if you haven't made your way to Sequoia, I suggest you get out there for the next three-day weekend. You can wake up to deer at the campsite across from yours. You can rent an RV, camp out of your tent or, as I mentioned above, get some lodging so you don't have to sacrifice your luxuries. There's nothing like nature. Did you make it to a national park for the holiday weekend? I'd love to hear about it!
— Maria Angeles, account executive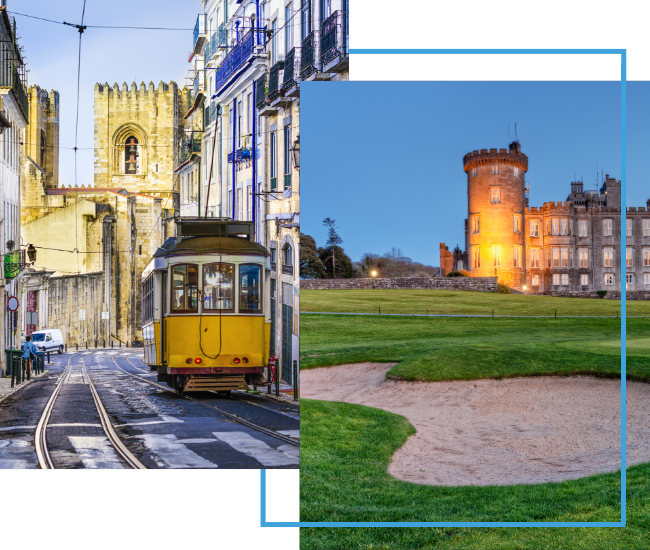 FX Excursions
FX Excursions offers the chance for once-in-a-lifetime experiences in destinations around the world.
Explore Excursions
Red Savannah launched a new series called In the Footsteps of…, which debuts itineraries of well-known figures, the first being Coco Chanel. As Chanel No. 5 celebrates its 102nd anniversary this year, the travel company invites fashion lovers, history enthusiasts and admirers of Coco Chanel to experience the new itinerary, In the Footsteps of Coco Chanel. The experience allows travelers to step into the remarkable life of one of most iconic figures in the fashion world.
Sponsored Content
In an increasingly digital and interconnected world, the Global Business Travel Association (GBTA) Convention remains an indispensable platform for business travel industry professionals seeking to make the most of the power of face-to-face connections. Taking place August 13–15 in Dallas, the 2023 GBTA Convention provides the unique opportunity for professionals and companies to join visionaries, thought leaders and industry experts for meaningful networking, cutting-edge insights and inspiring innovation.
Mazatlán, Mexico, has long been an attractive home destination for Canadian and American retirees, but, in recent years, young, digital nomads have also discovered the charms of this coastal city, finding inexpensive accommodations, beautiful weather and plenty of bandwidth for working remotely. The laid-back beach scene definitely eases the transition of relocating to Mexico's West Coast.