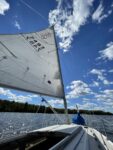 It is officially my first blog post since autumn made its way to us, covering the sidewalks with crunchy and colorful leaves and greeting us with a cool breeze on morning commutes.
To kick off my favorite season and help battle the infamous "Sunday scaries," my mom and I joined close family friends on their sail boat this past Sunday. The weather was a perfect in-between temperature, straddling 69 and 70 degrees throughout the day, with plenty of sun and a handful of clouds that looked like they were perfectly placed for our afternoon on Lake Nockamixon.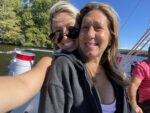 Nockamixon State Park is a 5,286-acre park in Bucks County with several trails and runs all feeding into the 1,450-acre lake where our friend's boat, Small Kisses, docks during the week in a rental slip. Complete with a boat and kayak rental facility and public bathrooms, the park welcomes all who enjoy nature and water sports.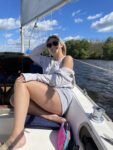 A day complete with packed lunches, snacks and great company, we sailed through the afternoon almost right into the sunset. Because the boat only seats four comfortably, we tied Small Kisses back into the slip and met the rest of our families for a Sunday night dinner hosted by our friends. The combination of a beautiful fall day, good food and even better company is a guaranteed success, knocking out all possible "Sunday scaries" and preparing me for a nice and productive week.
What are your favorite activities to do to transition from summer to fall?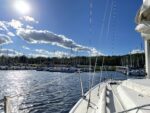 — Haley Fogarty, advertising manager
FX Excursions
FX Excursions offers the chance for once-in-a-lifetime experiences in destinations around the world.
Anantara Uluwatu Bali Resort's acclaimed Anantara Spa incorporates indigenous practices from world traditions, offering signature experiences individually personalized. And now, two renowned healers, experts in holistic, natural approaches to healing mind, body and spirit, join the celebrated Ibu Jero, High Priestess of Balinese Healers, at the spa.
Sponsored Content
Without a doubt, the pandemic changed the role of airports in the travel industry. Hamad International Airport's role evolved in many ways since the pandemic hit. Now, more than ever, airports are responsible for creating a secure passenger experience. As the gateway to Qatar and the world, the safety and wellbeing of staff and passengers has always been at the core of Hamad International Airport's strategy.
It's time to start dreaming of your next trip. Here's some destination inspiration for you. Take a visual journey through Tulum with us.