I spent last Saturday with the Brady Bunch, thanks to Wizard World. Actually, it was half of the Brady Bunch, but it was a fun, nostalgic trip with one of television's most popular families.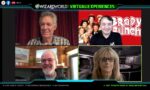 As part of Wizard World's increasingly popular Virtual Experiences, public relations manager Jerry Milani hosted a panel featuring Barry Williams (Greg), Mike Lookinland (Bobby) and Susan Olsen (Cindy). The trio gave quick updates on their lives, then fielded questions sent to Milani from fans.
Talk turned to travel when Milani asked for their favorite special filming location. Not surprisingly, they all responded with Hawai'i, followed by the Grand Canyon and Cincinnati. We all remember those iconic episodes, and they gave their special memories. Williams even brought out the infamous tiki, causing all to laugh.
When asked about favorite special guests, Williams listed Hall of Fame pitcher Don Drysdale and Lookinland picked Hall of Fame quarterback Joe Namath. Those seemed like natural choices, but Olsen surprised a few when she picked Vincent Price (over Davy Jones) and proceeded to share a warm story about the legendary actor.
The panel ran for close to an hour, well over the scheduled time slot, but the actors all stated they could have done this all day. The session flew, yet time stood still.
I previously met Lookinland and Olsen, but this was my first interaction with Williams. The actors could not have been any nicer. They were having so much fun with each other and the fans, which made it that much more fun for all.
The Brady Bunch virtual experience is part of Wizard World adapting to the pandemic. While nothing can replace meeting the stars in person, this comes close. It also allows many more fans from all over the world to partake. The free virtual experiences also offer one-on-one chats, video messages and more for separate fees. Milani told me, "We have tried to bring as much of what we do at our live pop culture events to the virtual world. We've done about 150 Virtual Events, mostly celebrities but also authors, artists, cosplayers and others, and it's been a great way for fans all over the world, who may not have ever had a chance to interact with these stars and with each other, to be a part of what we do." Future events include casts from Game of Thrones, Doctor Who and Baywatch.
The pandemic caused many businesses to be creative, and Wizard World rose to that challenge. Even as things return to normal and conventions start happening again, these virtual experiences shouldn't stop. They will become part of the overall convention, making it bigger and better.
— John Wroblewski, online writer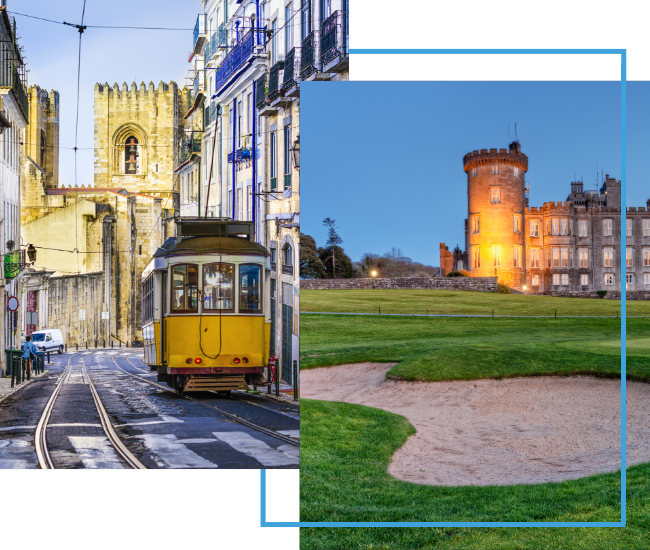 FX Excursions
FX Excursions offers the chance for once-in-a-lifetime experiences in destinations around the world.
Explore Excursions
It's time to start dreaming of your next trip. Here's some destination inspiration for you. Take a visual journey through these U.S. Christmas markets with us.
Sponsored Content
The Islands of Tahiti offer a range of captivating activities for travelers with diverse interests, from hiking to breathtaking waterfalls, riding horses on secluded beaches; swimming with sharks; or immersing in Polynesian culture through traditional dance, music and art. For watersports enthusiasts, the crystal-clear lagoons offer exhilarating experiences like surfing, kiteboarding and paddleboarding. And if you're looking to relax, the pristine beaches, overwater bungalows and tropical sun offer the perfect setting. With 118 islands and atolls to explore, island hopping is an excellent way to experience the full diversity of The Islands of Tahiti. With its blend of adventure, culture and relaxation, The Islands of Tahiti offer a truly unique travel experience.
Everyone loves a good Christmas tree, but these iconic hotels around the world take it one step further with designer-styled trees illuminating lobbies and public spaces, wowing all who enter. From Lela Rose to Louis Vuitton, don't miss these ultra-luxury trees redefining tree decorating as we know it.