Cabo Platinum is a villa rental, real estate, property management, interior design and concierge service located in Los Cabos, Baja California Sur, Mexico, where the Sea of Cortez meets the Pacific Ocean. Established in 2011, the family-owned Cabo Platinum offers a collection of carefully selected and curated private villas for discerning travelers.
In addition to stunning views, private beaches, impressive pools and quiet ultra-luxury, the five large, pricy villas below offer access to local concierge and estate managers with in-depth knowledge of the area. The managers and concierge can provide customized vacation and travel plans, and experiences, including private air transportation, yacht charters, personal chefs and special excursions.
1. La Datcha
Located along a quiet strip of golden-sand beach in the gated community of Pedregal, La Datcha villa offers 10 bedrooms and 12 bathrooms. The estate features the largest villa pool in all of Los Cabos; the salt-water-based aquatic space stretches across the entirety of the 20,000-square-foot home and is heated year-round. Both the north and south sides of the pool feature a heated Jacuzzi slightly submerged in the water. Other highlights of the pool include a swim-around dining area, underwater mood lighting, a sound system and a fire feature for the cooler evenings. The villa can accommodate up to 20 guests, with rates starting at $35,000 per night.
2. Palmilla
Between San Jose del Cabo and Cabo San Lucas lies the luxury gated community of Palmilla. Privacy is paramount at the 10,000-square-foot vacation villa Brisas del Mar. The six-bedroom and -bath rental features three pools and seven hot tubs. If you feel a little wrinkly from the pool, think about drying off at one of the villa's 11 fire pits. If that's not enough, Brisas del Mar comes with a complete gym, massage room, sauna and steam room. Accommodating up to 12 guests, rates begin at $10,600 per night.
3. Villa Vegas Dave 1
Villa Vegas Dave 1 (Dave 2 is under construction) boasts a pool overlooking Cabo San Lucas marina and the Sea of Cortez. Guests can partake in evening cocktails while watching the twinkling city lights and random fireworks displays into the wee hours of the morning. The modern 7,000-square-foot, seven-bedroom and -bath villa comes with a home theater and tri-level seating to watch movies or major sporting events without leaving. Available for up to 22 guests, rates start at $3,450 per night.
4. Casa Ocho
With sleek modern lines, Casa Ocho wouldn't be out of place in Malibu or Miami, exuding Hollywood sexiness and beautiful architectural lines. The 30,000-square-foot vacation rental features floor-to-ceiling windows with views overlooking golden sand and ocean from nearly every room. The house offers 10 bedrooms, 10 baths and includes a gourmet kitchen, game room, access to a private beach and large showers that open to the outdoors. At the infinity pool, swimmers can overlook the teal blue Sea of Cortez. This vacation rental accommodates up to 34 guests, with rates starting at $9,500 per night.
5. Villa Paraiso
Another road through the gated community of Pedregal leads to the contemporary Villa Paraiso del Mar. The 5,500-square-foot villa offers a modern Spanish design with four well-appointed bedrooms with en-suite baths. The open living concept leads to not only one pool, but also an additional one on the ground floor, with a hot tub in between, integrating indoor with outdoors seamlessly. Villa guests love to gather around the rooftop fire pit and find quiet time watching the sunset from the hot tub. An additional rooftop deck offers sensational views of the mountains and the Pacific Ocean. Rates start at $1,300 per night.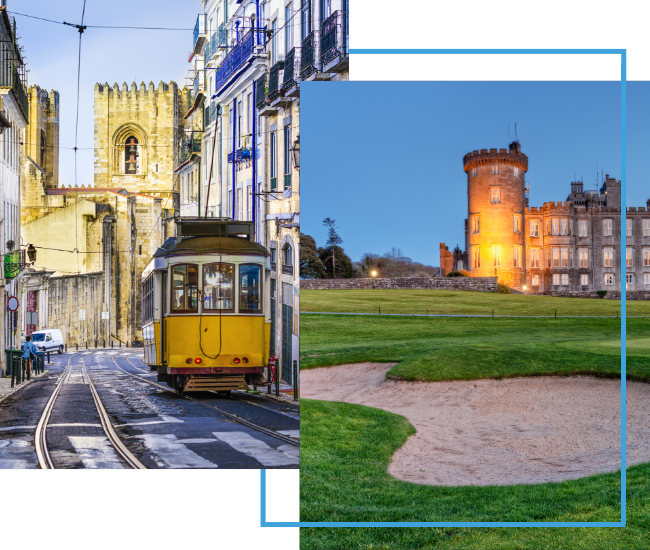 FX Excursions
FX Excursions offers the chance for once-in-a-lifetime experiences in destinations around the world.
Explore Excursions
More than 22 million visitors pour into Bangkok each year, adding to the roughly 11 million residents of the Thai capital famous for its bustling streets. Packed with food carts, markets and cultural spectacles, life in Bangkok is unusually defined by its vibrant street scene, both day and night. That means you don't necessarily need a solid plan when heading out on any given evening.
Sponsored Content
Incentive travel has long been a way for organizations to drive sales and reward employees with opulent trips to exotic destinations. Today it encompasses even more.
As another phenomenal year of travel comes to an end, it's time, as always, for Global Traveler to celebrate and award those who do it best as we announce the 2023 winners of the GT Tested Reader Survey awards. But that's not the only cause for celebration here: We've hit another major milestone, as this marks our 20th year honoring the best of the best inn world of travel!